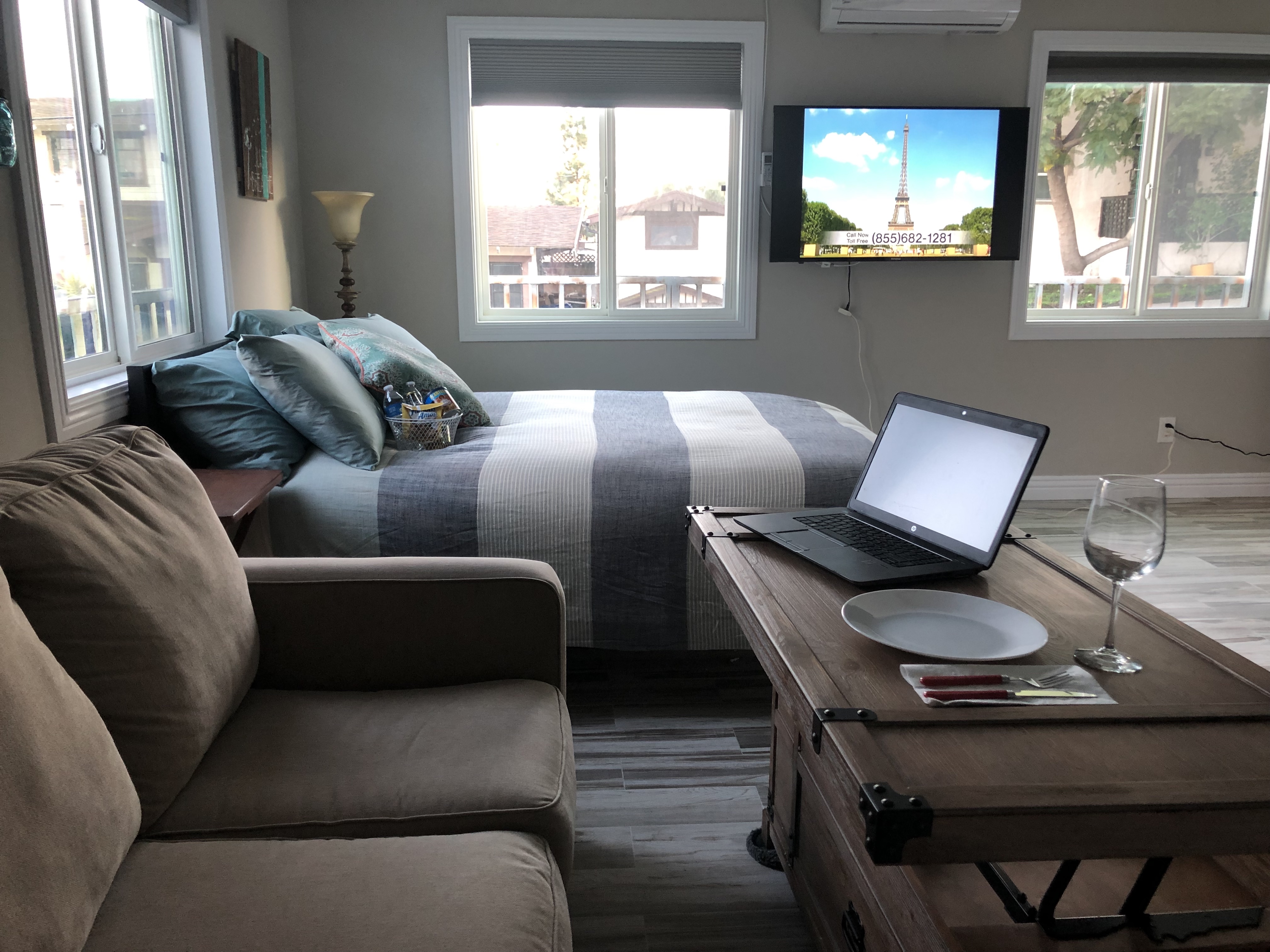 Queen Bed and Twin Sized Sofa Bed.   The chest top expands to a table for a little place to work or to eat.  If you need two beds we can help you move the chest to the end of the bed.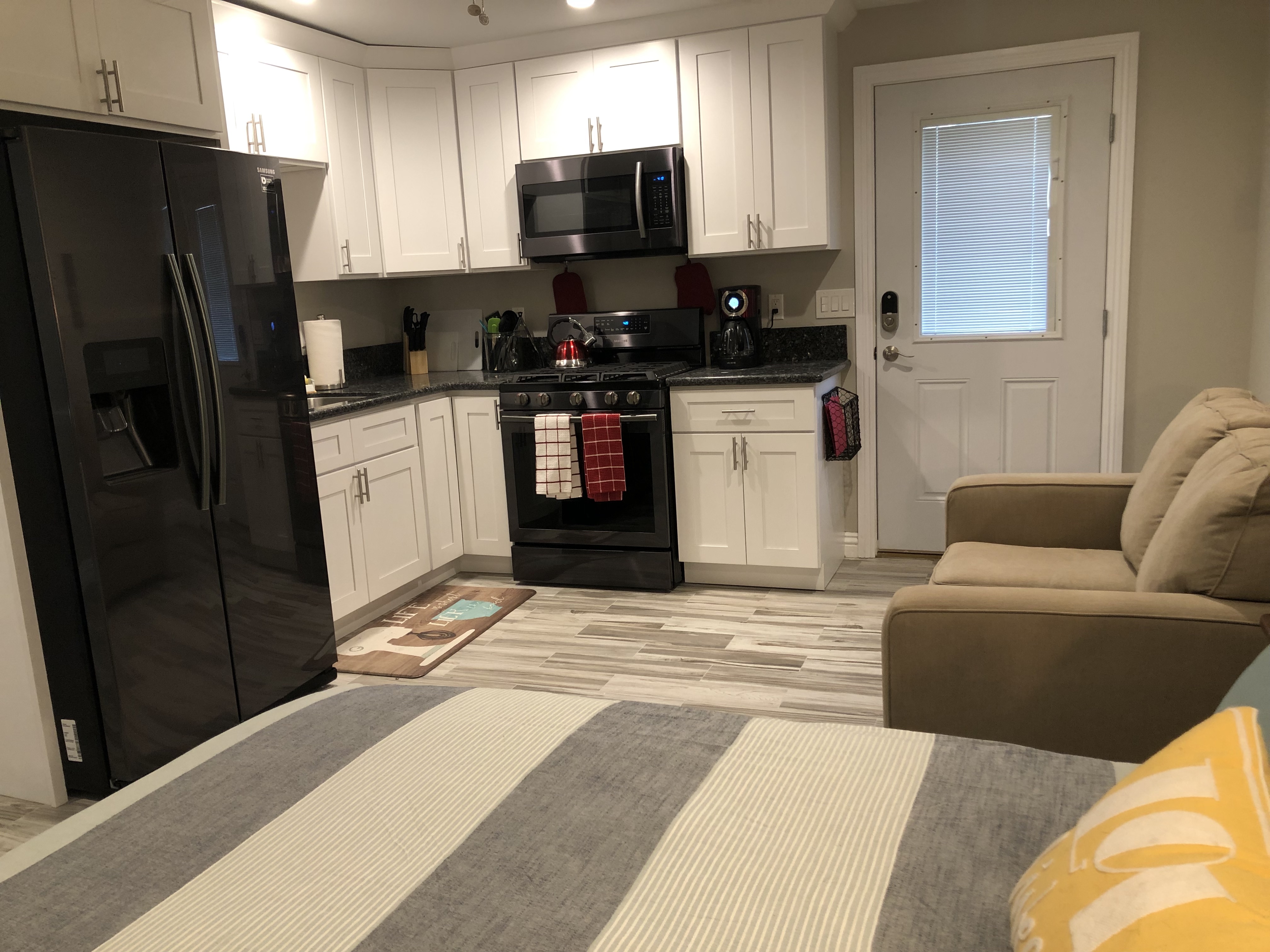 Thoughtfully appointed studio at the southernmost tip of Los Angeles.  Full kitchen with basic amenities: pots, pans, cutlery, silverware, cooking utensils, bowls, and dishes.  Basic spices, condiments and cooking oil provided. Coffee and Tea assortment included.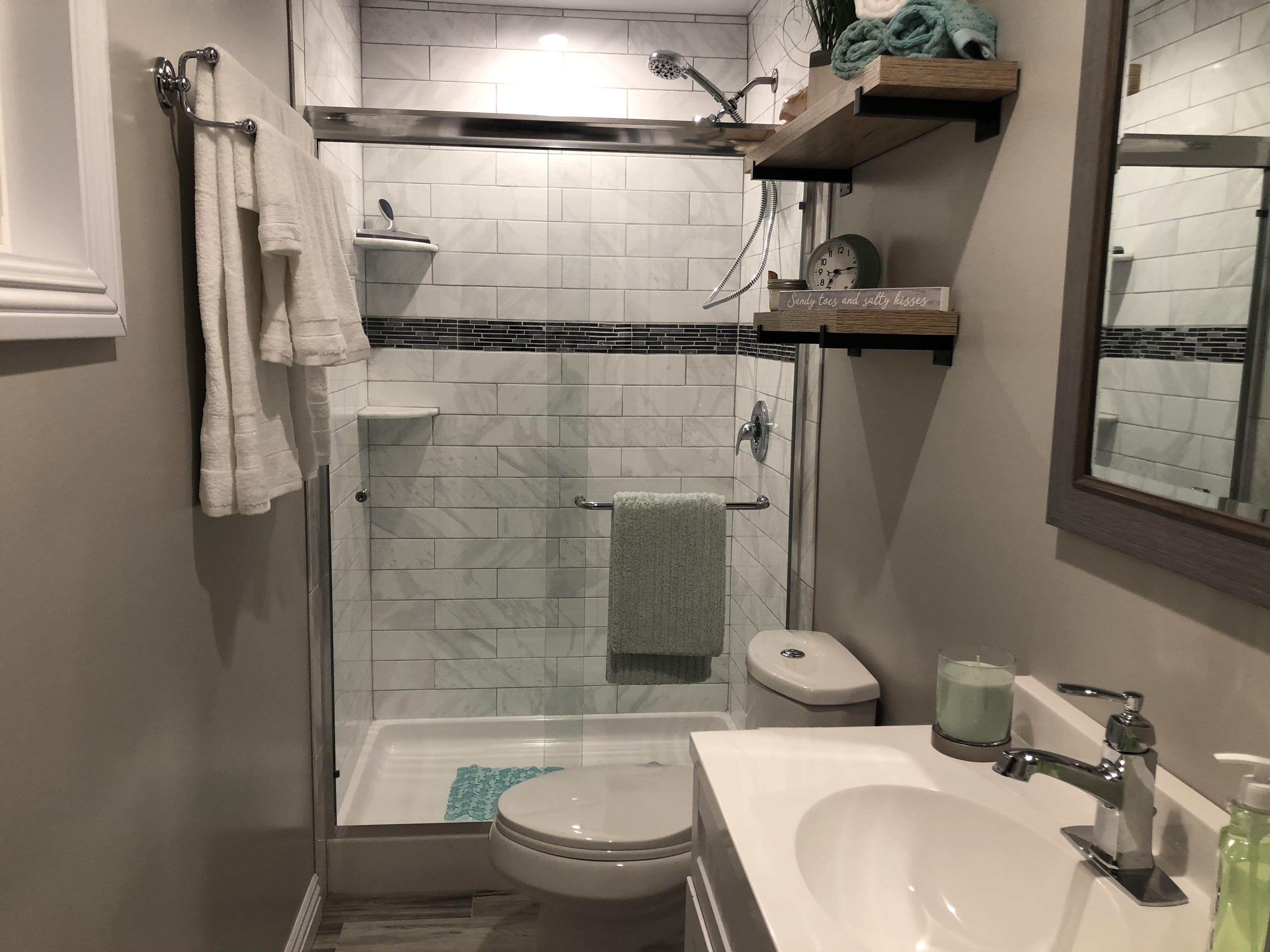 Comfortable bathroom off the living area.  Toiletries, soap, body wash, shampoo and conditioner provided.  On demand water heater ensures plenty of hot water for your shower (though this is California and conservation appreciated).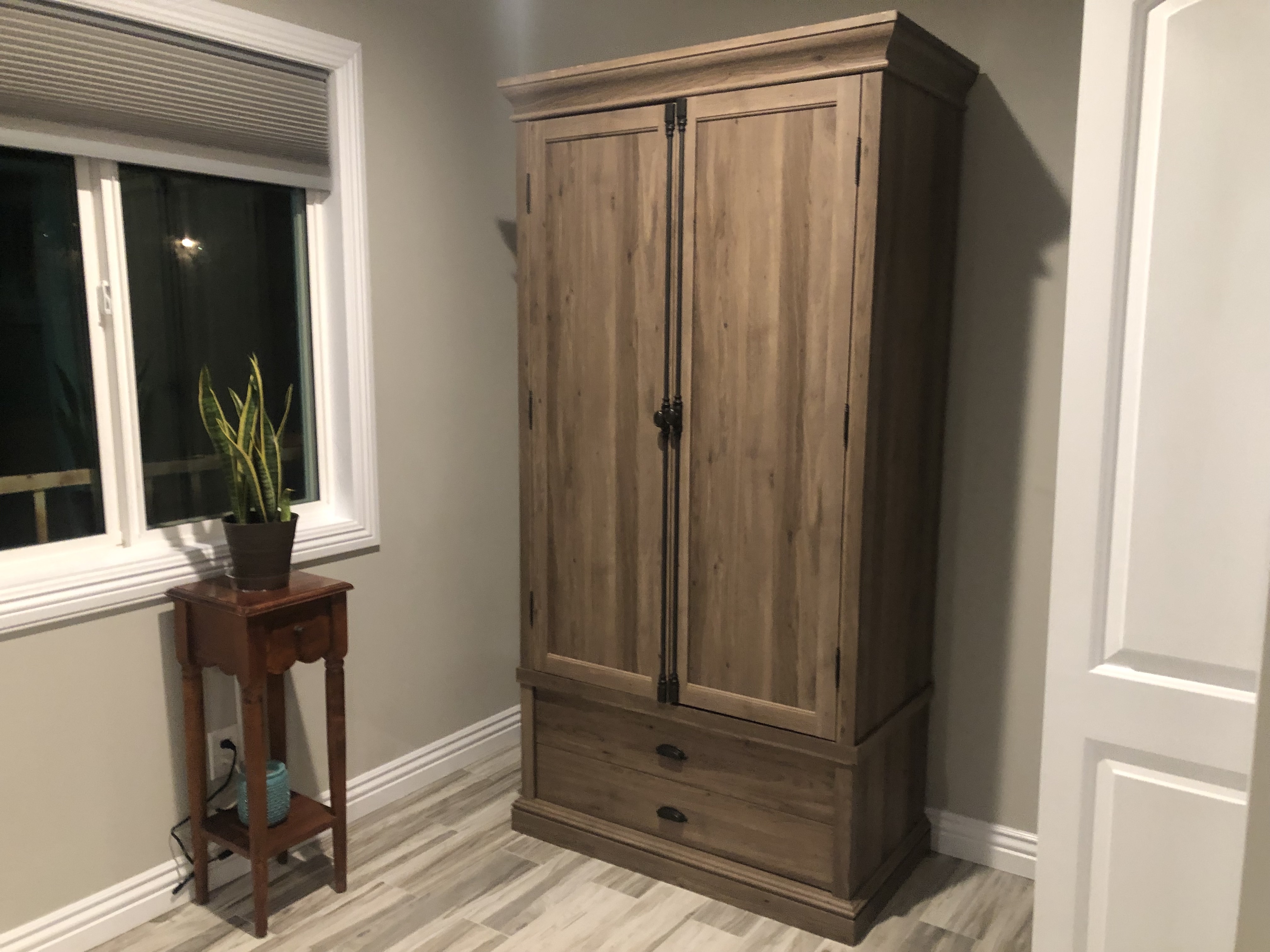 Armoire with hangers for storing clothing.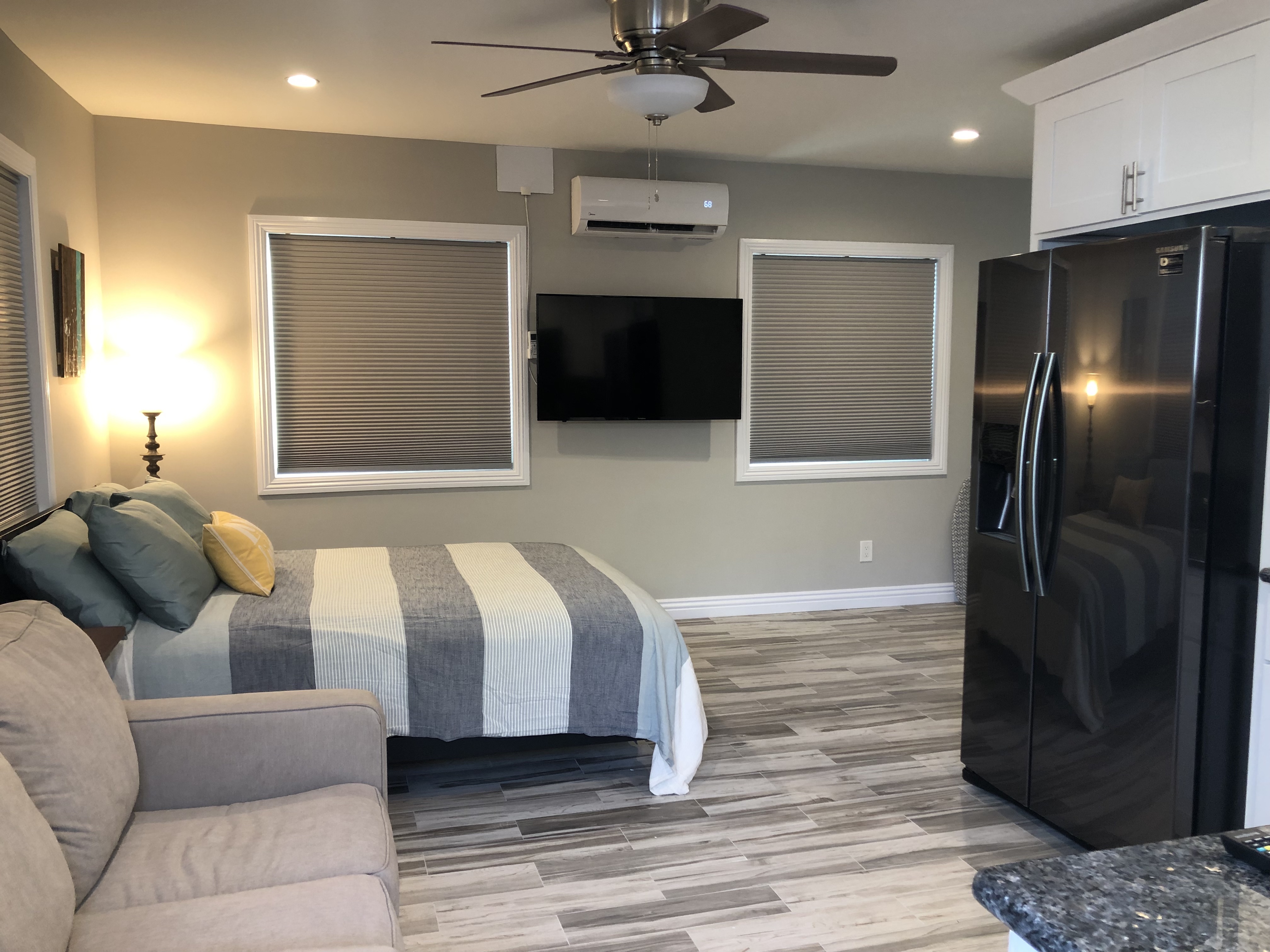 Draw blinds for privacy.  Split A/C and heater.  Ceiling fan.
View on a clear day showing the ocean in the distance.  Open windows to enjoy the breezes.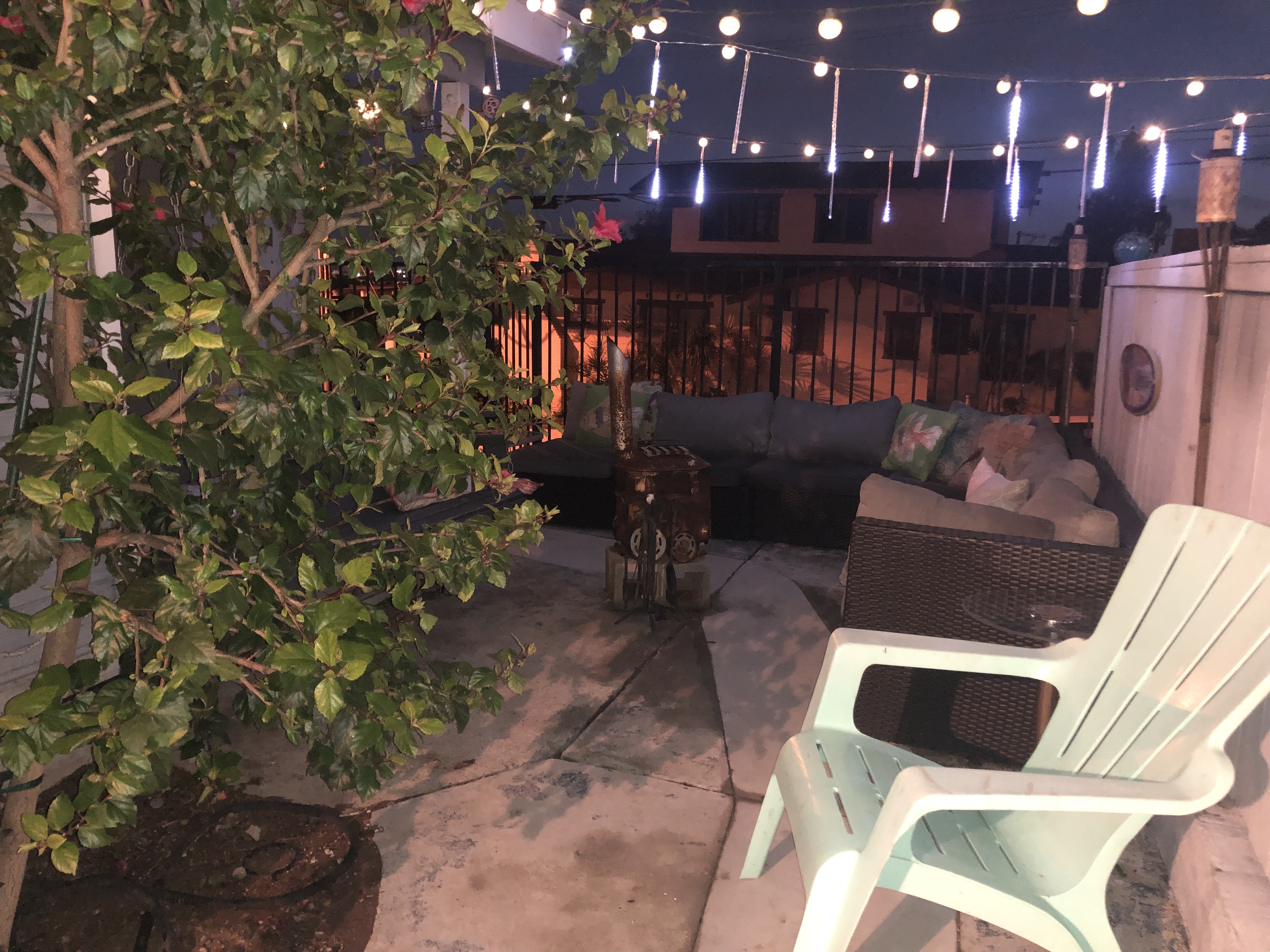 Studio shares a private back patio with the main house, with a small fireplace, and large seating sofa.  Firewood available for a small price ($10 for a bundle of white birch) allowing outdoor enjoyment even on those cooler evenings.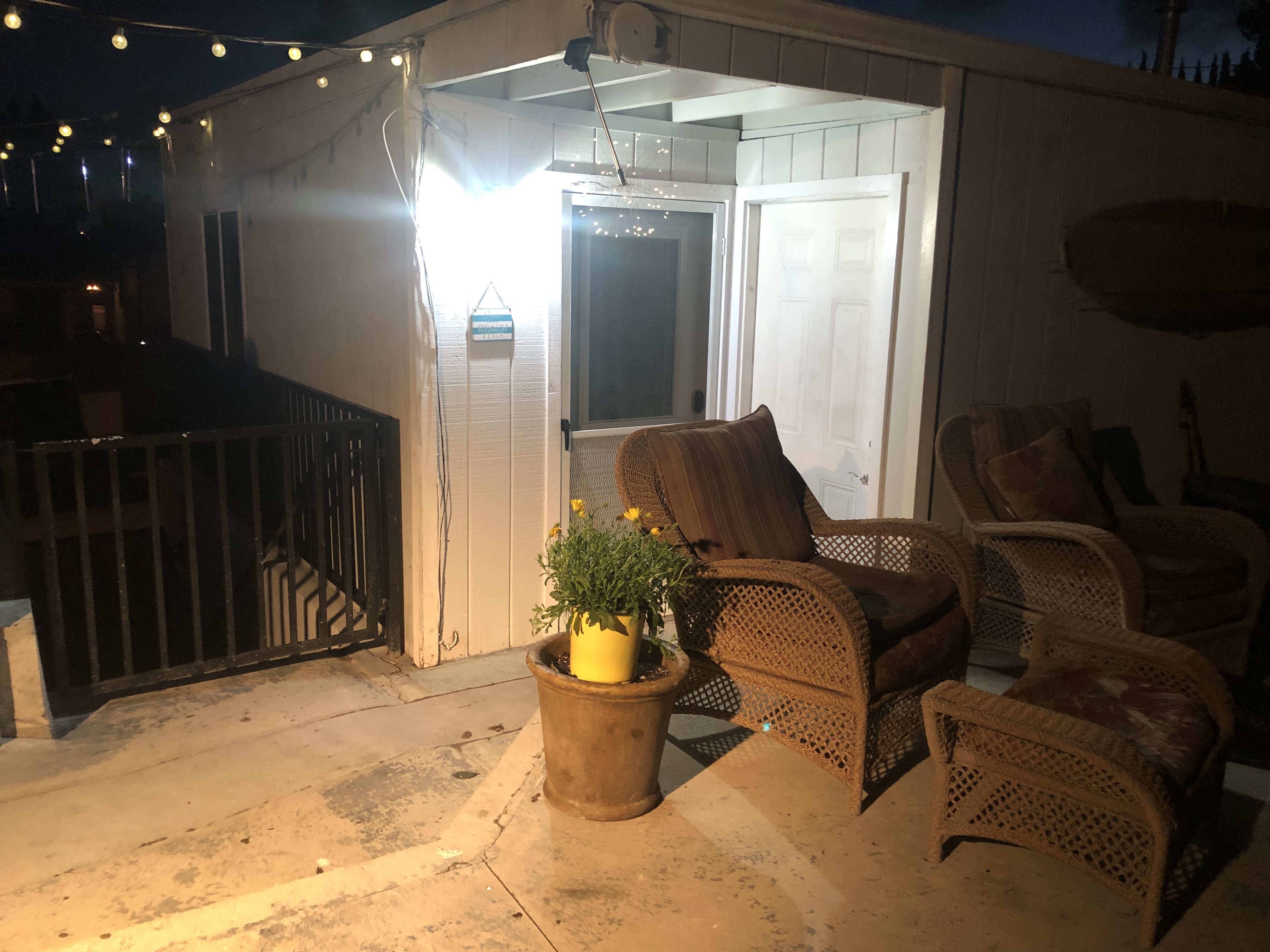 Separate entrance to your private studio.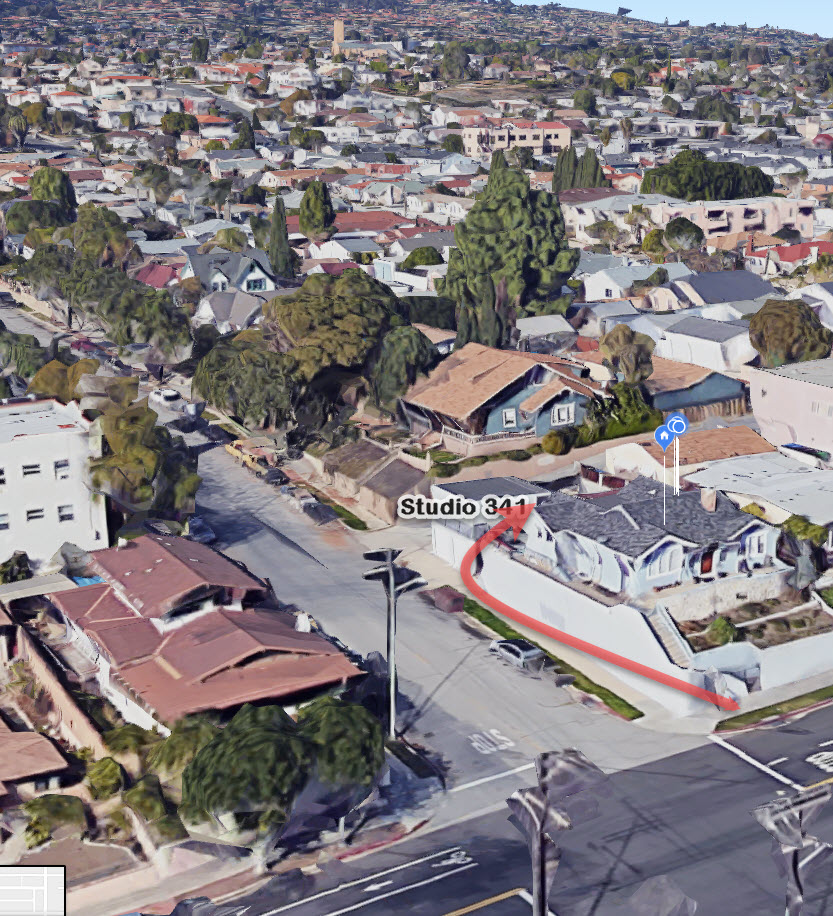 Easy entry through side gate on 4th Street as shown on this Google street image.  
Main home next to studio powers the Internet using Google Mesh Wi-Fi.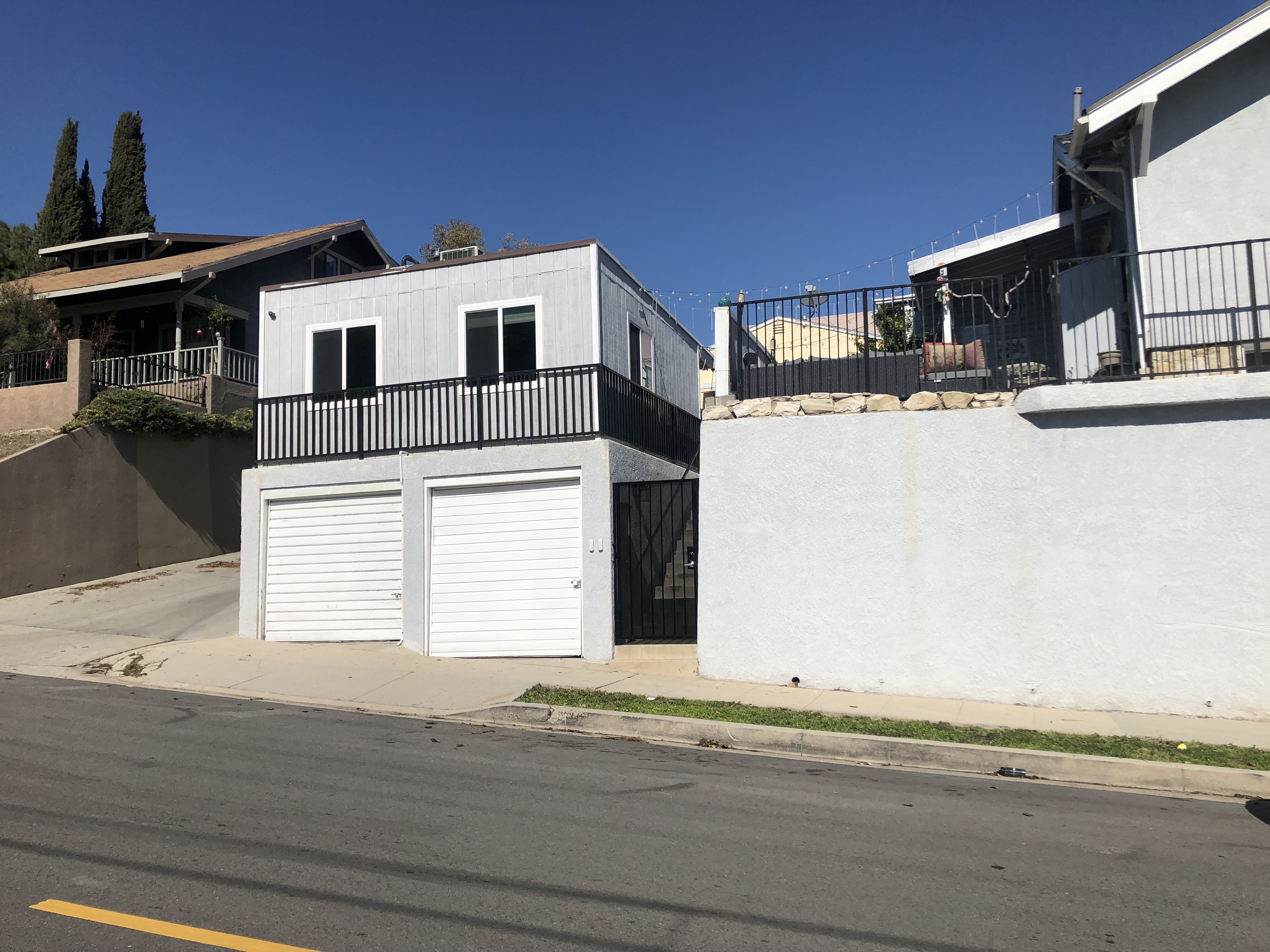 View showing studio sitting over  garage and secured entry gate leading to unit.
Book on AirBnB: 
AirBnB is offering new account holders a $40 credit off any home booking of $75 or more.  Get your AirBnB Coupon: CLICK HERE
Direct Link to our listing on AirBnb: CLICK HERE